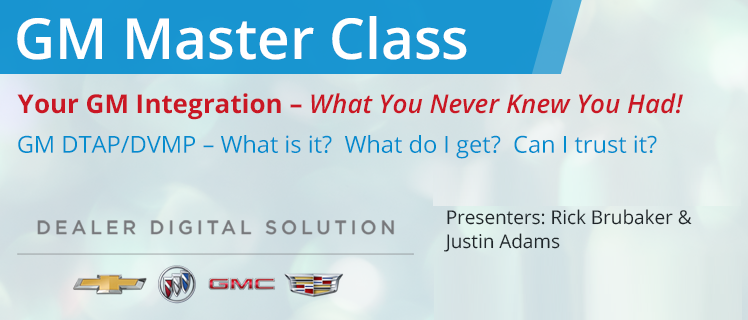 Our August Webinar on the ins and outs of your GM integration was one of our most popular ever!
And now the video is available to be viewed HERE
Our expert panel discusses:
GM DTAP/DVMP – What is it? What do I get? Can I trust it?
GM Percentage Discounts – How do I desk it? How do I track it?
GM Follow Up Initiative – What is it? How can I do it?
GM Service Follow Up Initiative – How to make it happen!
After Hours Lead Solution – Get appointments scheduled without a call!
GM Dealership Lead and Traffic Performance Report – Do you have it?
And more!