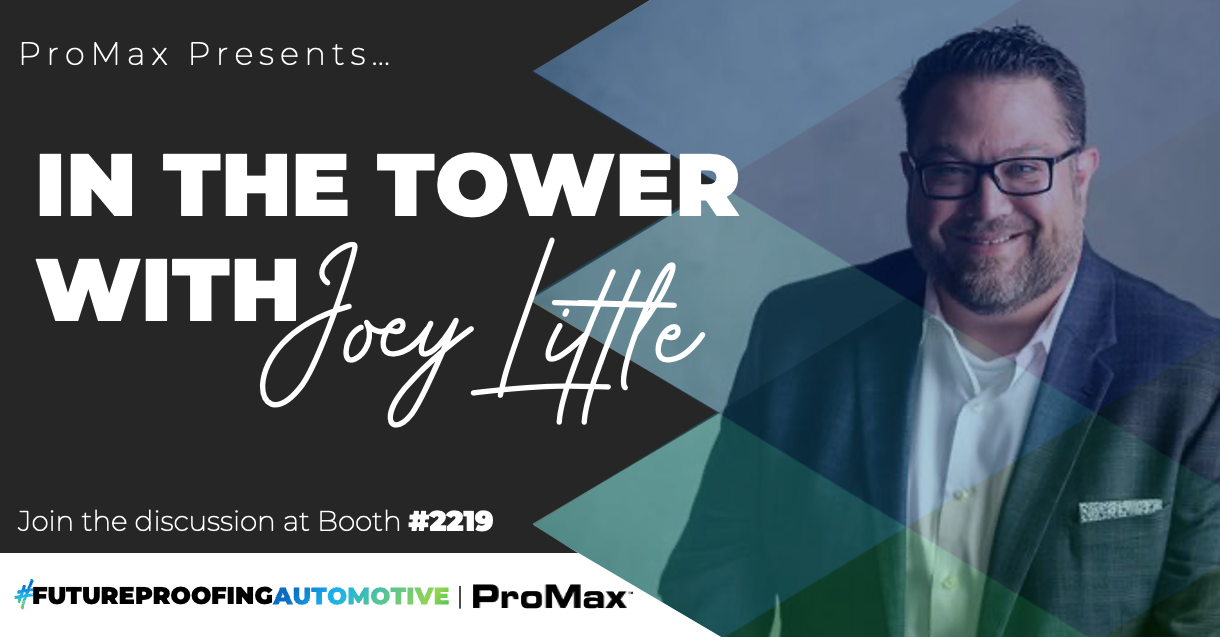 ProMax is excited to announce that Vice President of Marketing and Communications for the Crossley Automotive Group, Joey Little, will be hosting a series of interviews with subject matter experts to be broadcasted live across the web at the 2023 National Automobile Dealers Association (NADA) Show at ProMax Booth #2219. The annual NADA Show is the premier event for the automotive industry. This year, Joey Little will interview industry leaders on various topics, including marketing strategy, artificial intelligence, sales operations, customer experience, and more.
"We are thrilled to be hosting Joey in the ProMax booth at the NADA Show," said Mike Dullea, CEO of ProMax. "His expertise in marketing and communications, combined with his passion for the automotive industry, make him the perfect person to host these interviews and share valuable insights with attendees."
Joey Little is a seasoned professional in the automotive industry, with over a decade of experience working on the vendor side for companies such as VinSolutions, Motofuze, and AutoAlert. Currently, as Vice President of Marketing and Communications for the Crossley Automotive Group, he is dedicated to keeping the dealership group relevant online through a variety of strategies. He is an automotive industry leader in maintaining online visibility and leading digital advertising campaigns. Known for his exceptional interviewing skills, Joey is eager to connect and collaborate with other industry professionals at the NADA Show, sharing ideas and insights.
Interviews will be held in the ProMax booth #2219 at the NADA Show, and will also be streamed live online through the ProMax YouTube and Facebook Live platforms. These interviews will be open for viewing to all attendees of the NADA Show, whether they are at the event in person or tuning in remotely. This will provide an opportunity for anyone interested in the automotive industry to hear insights and perspectives from experts in the field.
For more information on the show or to schedule a demo, visit https://www.promaxunlimited.com/nada-2023/schedule-a-demo.html

About ProMax: ProMax has been leading the industry in automotive software for over 25 years and offers a fully integrated front-end system for auto dealers. From award-winning CRM/ILM, Direct Mail, and Desking/Leasing modules, to industry-first Compliance solutions and Pre-Screen products, to Lead Generation, Inventory, Dealer Websites, Credit Reports, BDC Services, and more, ProMax solutions are used by thousands of automotive dealerships nationwide. Learn more about ProMax at http://www.ProMaxUnlimited.com.