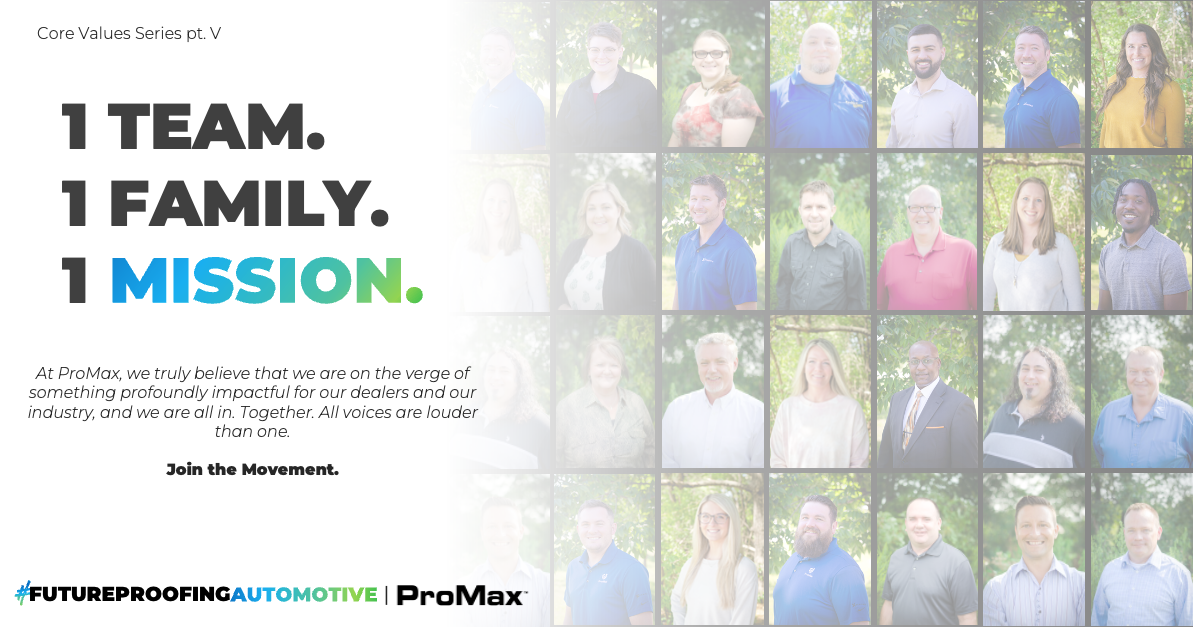 ProMax, a company dedicated to the automotive retail industry, believes in the power of collaboration and togetherness. On the surface, this value represents the work that has been done internally to blend teams in two states and the continued efforts to join our voices together to lift the larger mission of #futureproofingautomotive.
We also believe that this value transcends the walls of our company. While our mission starts with us, it certainly doesn't end with us—it includes our dealers, our partners, and even our competitors. To have the type of impact that we believe we can have on safeguarding our industry and evolving to meet the future customer head on, we must do it together. Therefore, we strive to create and maintain an open and collaborative environment at ProMax.
At ProMax, we are confident that we are on the verge of something truly impactful for our dealers and our industry. We are all in, and we believe that together, all voices are louder than one. And we welcome anyone that wants to join the movement!