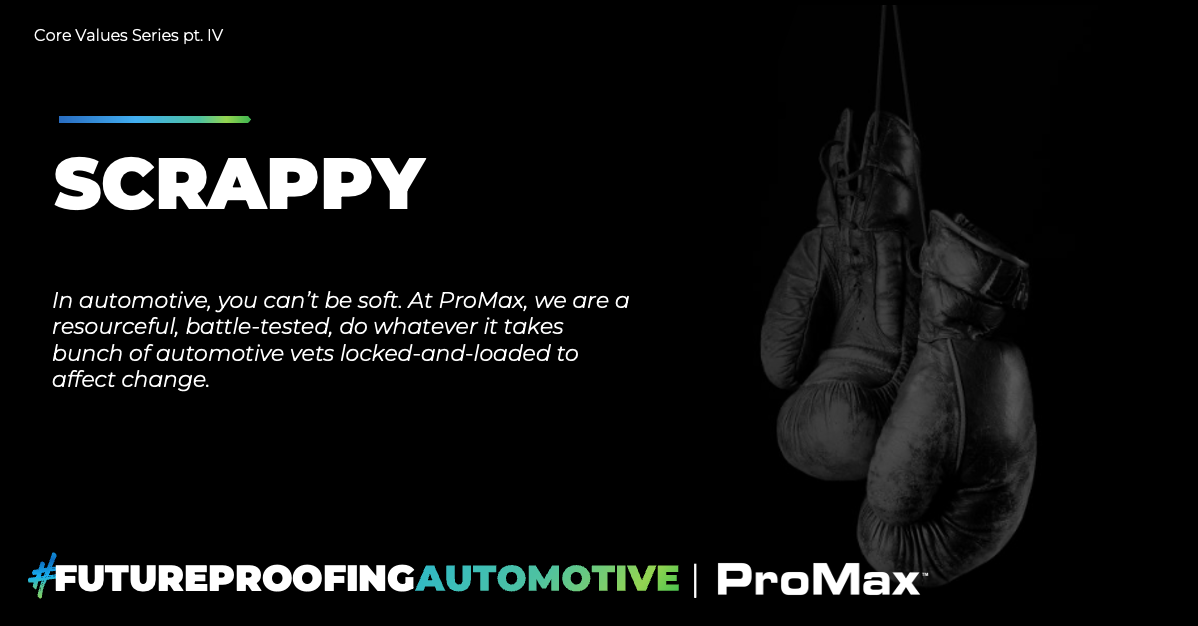 One of the best characteristics of the automotive retail industry—the competitive nature—is what also makes it a tough one to crack. It is fast-paced and constantly changing, which can make it difficult for many to build and maintain success. Simply put, if you want to be successful in our industry, you can't be soft.
One thing that sets ProMax apart is our longevity. We've been a key player in automotive retail for over 25 years, with many of our original employees still with us. If you've been in this industry for that long, you've seen and have had to navigate through it all.
Our extensive experience in this industry has shaped us into a resilient and resourceful group. We've been through a lot and that has only made us stronger. As we embark on the next phase of our company with the launch of our new platform, we are bringing this tough, determined mindset with us. We are not newcomers trying to shake things up; we have been in this industry for a long time and understand the challenges and needs of our dealers. We are ready to take on whatever comes our way, forge new paths, and support our dealers to the best of our ability.
It's this level of experience and resilience that gives us so much respect for the automotive industry. It's not easy, but it's worth it!