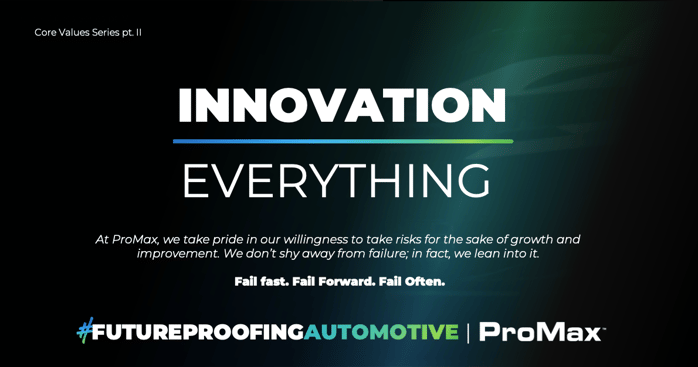 Innovation is at the core of everything we do at our company. We believe that to truly push ourselves and our industry forward, we have to embrace failure and not be afraid to take risks. This mindset extends to every aspect of our business, from product development to dealer support.
We believe that the key to success is the willingness to fail fast, fail forward, and fail often. By constantly experimenting and trying new things, we are able to learn and grow, ultimately leading to greater impact and greater success. This means that we are always looking for ways to improve and evolve, whether that be through new products or innovative approaches to customer service.
This focus on innovation will allow us to stay ahead of the curve and be at the forefront of our industry. We are committed to continuously finding new ways to improve and move forward, and we encourage our team to do the same. We believe that by embracing a culture of innovation, we can not only drive our own success, but also drive positive change within our industry as a whole.