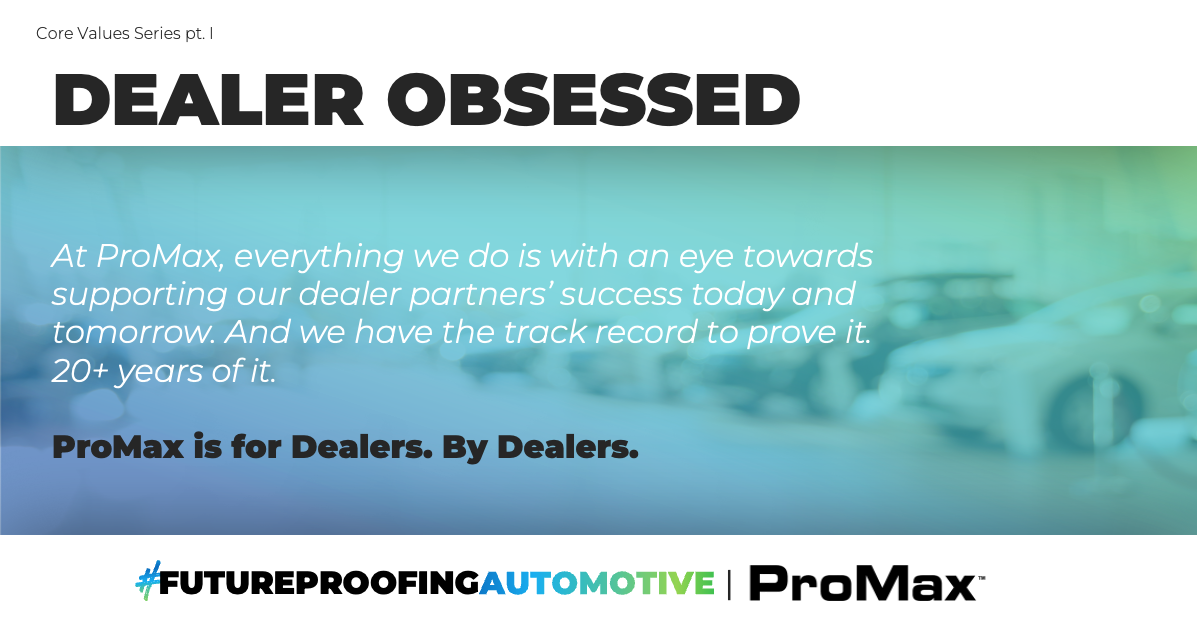 The automotive industry is very close to our hearts at ProMax. In fact, we are obsessed with it, and with good reason. We believe our industry is a shining example of the entrepreneurial spirit that drives our country, and the automotive dealer network, who make up such a vital part of it, deserve to be recognized and supported as such.
Unfortunately, in a culture that frequently touts the importance of shopping local, automotive dealers are too often overlooked. This is a shame, as these dealers are integral members of their communities and truly represent the 'shop local' ethos.
At ProMax, we have generations of car dealers in our blood. Many of us have spent our entire careers in the industry; and, you know what, we have no intention of ever leaving. We are committed to doing everything in our power to support our dealers with passion.
Every decision we make at ProMax is made with the intention of supporting the health and success of the industry. Everything we do is for dealers, by dealers, and we believe that this is the key to ensuring that our industry remains strong now and in the future.