Stack's award-winning software powered by the most comprehensive database in automotive gives your dealership everything it needs to succeed, all in one solution...
Recently you may have heard about the new auto software platform Stack. Or maybe you know us by our previous name... we've gone by ProMax or ProMax Unlimited for a long time; but in 2022 we've completely refreshed and rebranded our award-winning software as Stack powered by ProMax!
What is Stack powered by ProMax?
Stack powered by ProMax is an all-in-one front end software for auto dealerships. It combines CRM, Desking, Website, Inventory, Credit, Data Mining, and more into one seamless tool. All powered by the best data engine in automotive, the ProMax Data Core.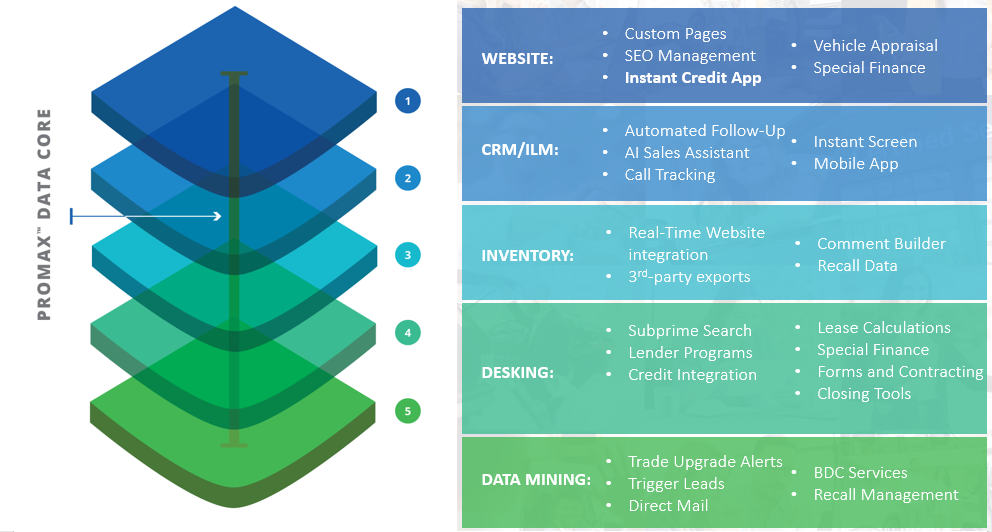 What is the ProMax Data Core?
The ProMax Data Core is the most comprehensive database of Credit, Customer, Inventory, and Bank data available in the industry. That, combined with decades of data collection, form the powerful data engine at the heart of Stack.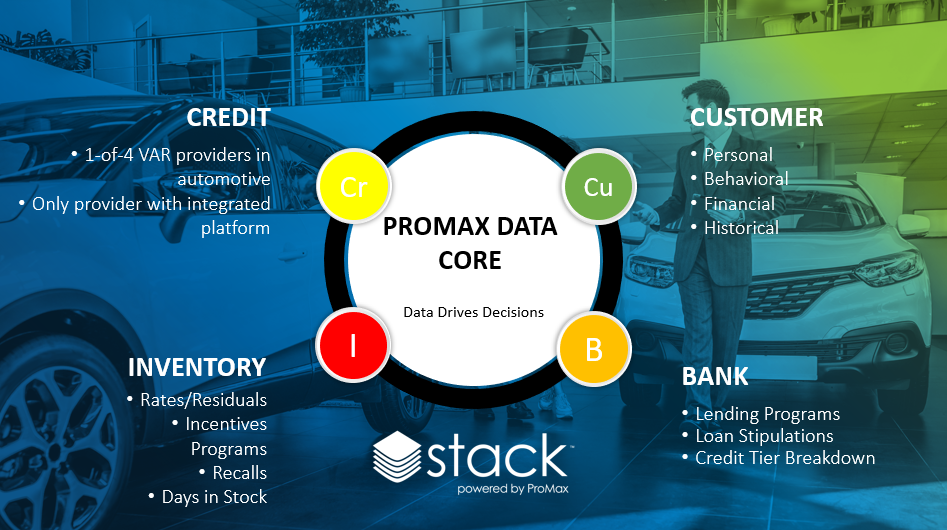 How can the ProMax Data Core help my dealership?
Good data is essential for making good decisions during every step of your dealership's process: from how you communicate to a customer, to which lending programs are best for your dealership, to which vehicles are a good fit for your customer given their current situation, and how to present that information. Likewise, customers demand a personalized buying experience; Stack powered by ProMax leverages all of the relevant Credit, Customer, Inventory, and Bank information behind the scenes, enabling you to work every deal right, every time.
Why Stack?
Stack powered by ProMax is the only value-added reseller of all three credit bureaus to feature integrated Credit, CRM, and Desking.
Translation- Stack has everything you need to go from web to contract with a customer, without the headache of having to navigtate a bunch of different platforms. But more than that, the fully integrated system guarantees superior data-driven decision making at every step of the car buying process.