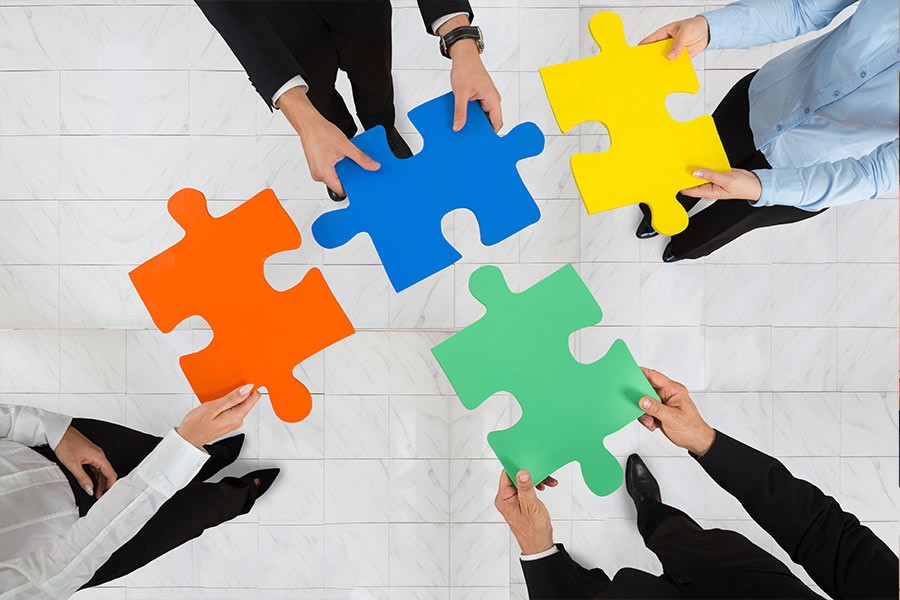 We've all seen it.
Different departments in an auto dealership – accounting, customer service, programming, and sales – sometimes have a hard time understanding one another, even if they get along just fine.
It's easy to forget that other departments not only exist, but that they face their own unique set of pressures and tasks. Working in one particular position, employees are trained to think and operate in a way which will benefit their specific responsibilities.
Many times, those same procedures run contrary to how people in other departments function, despite the fact that all the departments are chasing a shared goal – the bottom line.
Take the pain out of changing your CRM in three steps
Often times, making an effort to see "the big picture" from another department's perspective can mean the difference between success and failure.
To maintain an efficient and productive dealership, communication between departments is a must. When the objective of the company is clear, when concerns and requests are acknowledged, and when every team is kept up to date with accurate information, both the company and the clients will thrive.
When the communication breaks down, it's painfully obvious.
There are three ways you can build a positive work environment and fortify the relationships between departments, so every employee feels part of one large team instead of separate individual groups.
Appreciate Others
Show your appreciation whenever you can. Everyone, regardless of position or title, wants to feel appreciated, so genuinely compliment the people around you when they do something well or if they have done something to help you.
Be Positive
College football coach Lou Holtz guided the University of Notre Dame to a national title in 1988, but he also holds title to one of the most meme-worthy quotes about success.
"Ability is what you're capable of doing. Motivation determines what you do. Attitude determines how well you do it," said Holtz.
No doubt about it. Positivity is contagious, and it will help reinforce smooth-working relationships with your colleagues. No one wants to be around someone who's negative all the time, and if allowed to fester, negativity can be just as contagious.
To illustrate the power of perspective, there is a well-known story of an elementary school teacher who wrote 25 words on the chalkboard. All were spelled correctly.
Except one.
Her students giggled at the single word that was wrong. Until the teacher pointed out the students had failed to notice all the words she had spelled right.
Finding negativity in things is often easiest to do, but your happiness, and often times your success, is determined by your perspective, not your circumstances.
Are you missing this crucial ingredient to happiness?
Team Build
Americans love their sports, and it's no coincidence that the three most popular – football, basketball, and baseball – depend on players working together toward a common goal.
For veteran Duke University basketball coach Mike Krzyzewski, it is the hallmark of his sport.
"To me, teamwork is the beauty of our sport, where you have five acting as one. You become selfless," said the five-time national champion.
No doubt, many of you are zealous sports fans on Sunday, but don't leave that enthusiasm at home on Monday morning.
Find common ground and spend time doing things with your fellow employees that are not necessarily work-related. It is important that individuals have a healthy work/life balance, so they can effectively stay charged.
At ProMax, I am surrounded by a group of people who are incredibly funny, dedicated and generous, many of whom I rarely encounter in my day-to-day tasks. Several years ago, we started coordinating fundraising events to support local organizations. What began as an attempt to give back to our community turned into new friendships, stronger associations between colleagues, and a solid foundation of people.
We are not only proud of where we work but also whom we work with.
In turn, this respect has enhanced our teamwork by blending the strengths and perspectives of all our employees no matter which department we work for.
Different departments supporting each other results in advanced productivity, higher morale and a better work environment. In addition, our teams realize that if they ever need help, they can count on other teams to provide it and are willing to return that favor as well.
It's too easy to get "cubicle" fever. It can also be contagious. Instead, look for the big picture.
Take time to see the value each department brings to your dealership and go out of your way to work together. This will help you understand how every department is integral to your company's success. Respect and appreciation guarantee positive results.
And that's the real bottom line.