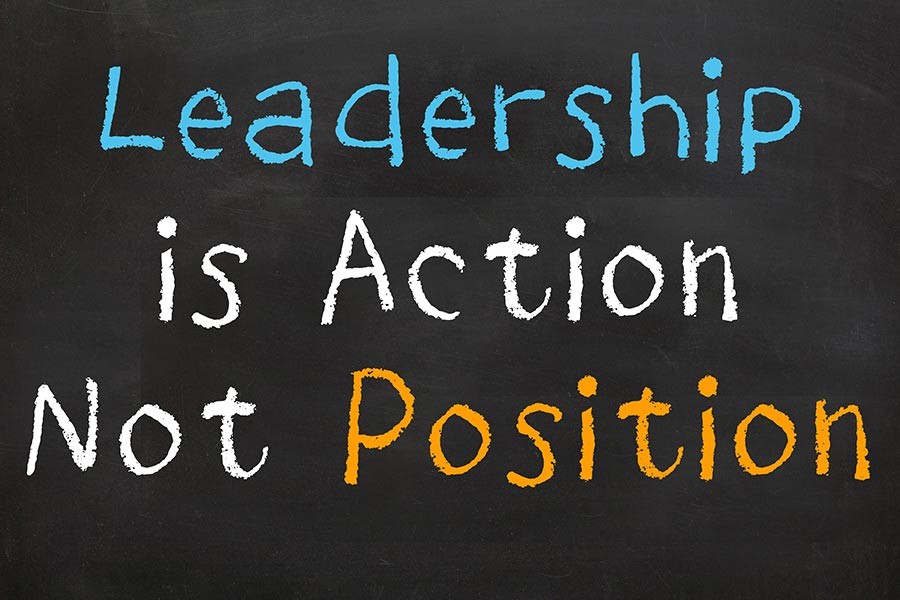 We've all heard, "He is a great leader." It might come up in a casual conversation, perhaps to make a point or to score points in a debate.
But what defines a great leader?
A great wartime leader would demonstrate different skills and attributes than a person striving for social change, or even the leader of a high school sports team.
On the showroom floor, leadership can be as simple as taking the next up, moving a car back to the lineup, or making the decision to walk away from a deal because it just isn't the right deal.
A mentor of mine once said: "If in doubt, make the better choice. Sometimes that means to walk away. You will sleep better at night."
Leaders are responsible to cultivate a vision and to guide others to the fulfilment of the mission. The ability to influence others to greatness is a sign of true leadership.
And leaders are needed at all levels of society. Gen. Dwight D. Eisenhower said as much in an article in Reader's Digest four years before his death in 1969.
"In the Army, good leadership must go down through the ranks to the youngest corporal; in business there is always need of men who can direct others effectively; in community life we need men and women who, by right thinking and sound deeds, influence others," wrote Eisenhower, who commanded the D-Day invasion and later served two terms as president.
Yes, we want to run successful automotive dealerships, but we also owe it to our neighbors to groom leaders for our communities. I have identified five key leadership traits that you should look for in yourself and your fellow employees:
1. Passionate
Effective leaders genuinely love what they do and enjoy the satisfaction and fulfillment that comes from doing a good job. They don't work for the title or the power. They work for the betterment of the people around them.
2. Inspiring
Most good leaders see a need or opportunity, and the people around them become inspired and join in. They develop people to greatness. A leader is not appointed – they are recognized. If you think you are a leader, stop and turn around. Is anyone following you?
Related articles:
How to breed Millennials into leaders
How to hire the right person, not just fill a position
3. Trusted
Being a leader means you can be trusted to do the things that are required of you. Are you completing the tasks that are currently assigned to your position? Do you work well in your current team?
4. Realistic
True leaders know their limitations and continue to do the little things (work ethic, character) they did before they moved into a position of managing others.
5. Obedient
A good leader must first be a good follower. All leaders are subject to someone with higher authority. Even the president of the United States, arguably the most powerful man in the world, still answers to the American voters. It is the ability to follow instructions – to submit to a larger power or goal – that makes someone a true leader who can be trusted.
Unfortunately, we often confuse the trappings of power for great leadership. Nothing can be further from the truth.
Consider today's political candidates, who make over-the-top campaign promises, but once in office, they deliver on very few of them. Position and title don't define leadership; action does.
Related podcast

There is an old proverb that says: "By your fruit you shall be known." In other words, what you see is what you get.
Gen. Eisenhower captured the essence of a leader at the end of the Reader's Digest article more than 50 years ago.
"Any man who does his work well, who is justifiably self-confident and not unduly disturbed by the jeers of the cynics and the shirkers, any man who stays true to decent motives and is considerate of others is, in essence, a leader.
"Whether or not he is ever singled out for prominence, he is bound to achieve great inner satisfaction in turning out superior work. And that, by the way, is what the good Lord put us on this earth for."
For Gen. Eisenhower, the work was reward enough. And it still should be today.