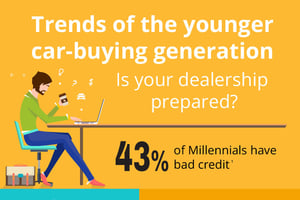 Disco.
Admit it. You don't miss the bell bottom pants, the flashing disco balls, John Travolta's signature move, and other outlandish trends from that musical era.
Not so fast, though. If anything Mamma Mia and its anticipated sequel are showcasing the '70s disco stylings of mega group Abba to a whole new generation of fans. Let's try another word association.
Subprime.
Weren't these the risky mortgage loans that tanked the economy in 2008? you ask through gritted teeth. Again, not so fast.
That myth needs to be buried, says financial advisor David Bahnsen in his new book Crisis of Responsibility. Yes, there were extreme cases of people earning only $35,000 defaulting on $500,000 homes.
But that is not the whole story.
"At the heart of the financial crisis were millions of people who could afford their home payment, but realized that the sticker price they paid was far more than the present resale value of the home," Bahnsen said, "and thus made the morally questionable decision to walk away."
Today, it's more important than ever to push aside such preconceived notions. Take the Millennial generation as an example.
They are now buying cars at a rapid rate. Millennials accounted for 29% of the car-buying market last year with 4.1 million car purchases. By 2020, they will represent roughly 40% of new-car purchases, according to data from J.D. Power and Associates' Power Information Network.
At the same time, 43 percent of Millennials have a "subprime" credit score, according to Bev O'Shea of NerdWallet. That generation is defined as people within the ages of 18-36. For comparison sake, only 33 percent of Generation X (ages 37-51) were labeled as subprime and only 20 percent of Baby Boomers (ages 52-70).
"Borrowed money is how most people manage to get their cars and homes," O'Shea says. "A subprime credit score means there's a real risk you'll get turned down for a credit card or loan."
But look again.
Credit ratings are greatly affected by credit utilization – how much debt you have versus how much you have available to use. For Millenials, that percentage is high, 79 percent, O'Shea points out, using figures from credit reporting agency TransUnion. That percentage drops to 65 percent for the Baby Boomers.
However, percentages are just part of the story.
The actual level of debt for Millennials is only $47,089, about half the actual debt level for Baby Boomers, $99,981, O'Shea points out.
"Millennials already start with a shorter credit history, and they have the added challenge of having less credit available," O'Shea says. "In actual dollars, their debt level is lower than that of any generation except their grandparents'."
What's the bottom line for car dealers? A credit score may not tell the whole story. Treat each Millennial customer on a case-by-case basis – because looks can be deceiving.
<< How to pull credit without SS# and no impact to credit report >>
So how do automotive dealers reach these younger car buyers, who were weaned on the Internet and grew up with an unprecedented familiarity to digital devices? Use a three-prong strategy.
TIP #1: UNDERSTAND YOUR AUDIENCE
In the past, consumers started the car buying process with a visit to a showroom, putting a premium on developing salesman and woman who had effective people skills because they were the first link in the chain.
Those skills are still important today, but not in the order you might think. Consumers are more likely to start searching online for cars before they even visit the showroom.
Fifty percent check a dealer's online reviews before considering a purchase, according to EFG Companies. Social media also plays a role for almost a quarter of new vehicle buyers, according to JD Powers.
TIP #4: CREATE A BETTER SHOPPING EXPERIENCE
Now that technology makes it easier to for consumers to shop with the tips of their fingers, dealers must develop a comprehensive strategy, known as omni-channel, to reach consumers on their devices, not wait for them to walk through the door.
In fact, more than half of car shoppers feel anxious or uncomfortable at dealerships, according to 2016 Consumer Automotive Index stats from Beepi, Inc. Leading the way were Millennials, with 56 percent saying they'd rather clean the house than negotiate with a salesman.
When used effectively, these omni-channel strategies will retain 89 percent of customers, according to the Aberdeen Group Inc., compared to only 33 percent for companies with weak strategies.
And mobile devices should spearhead any omni-channel strategy. Fifty-two percent of customers prefer not to shop from companies if their mobile experience is lacking, according to statistics from WOW Local Marketing.
Finally, in the digital age, time has literally sped up. Look no further than the world of media where a sports fan can get up-to-the-minute scores and commentary right from their phones.
Automotive dealers need to recognize that patience is no longer a virtue – or they will get tossed out like yesterday's news. EFG Companies reports that 83 percent of customers who submit an inquiry with a dealership expect a response within 24 hours.
TIP #3: SEND THE RIGHT MESSAGE AT THE RIGHT TIME
More than ever, with the spontaneity of the Internet, an automotive dealer needs to safeguard its reputations – or watch it destroyed by a thousand tiny cuts.
Customer service is now a non-negotiable business expense because today's customers are more likely to turn to the Internet to post customer reviews and read them. According to Convince and Convert, answering a social media complaint will increase customer advocacy by as much as 25 percent.
Today's customers also like rewards, so think of offering service deals, maintenance checks or even free car washes, to increase customer loyalty.
But never forget the personal touch in an ever-increasing impersonal world.
Some may be struggling with low credit scores, so offer them tips on how to repair or improve those scores. Automotive dealers can also run soft pull credit checks, which do not affect a person's credit rating and helps the customer move through the sales process faster. In marketing campaigns, talk to your customers directly and treat them with compassion throughout the buying process.
Yes, a growing digital divide appears to be separating car buyers from their dealers. So reach out on your end to bridge that gap – because looks can be deceiving.
<< GET THE VISUAL GUIDE: SELLING TO YOUNG BUYERS WITH BAD CREDIT >>