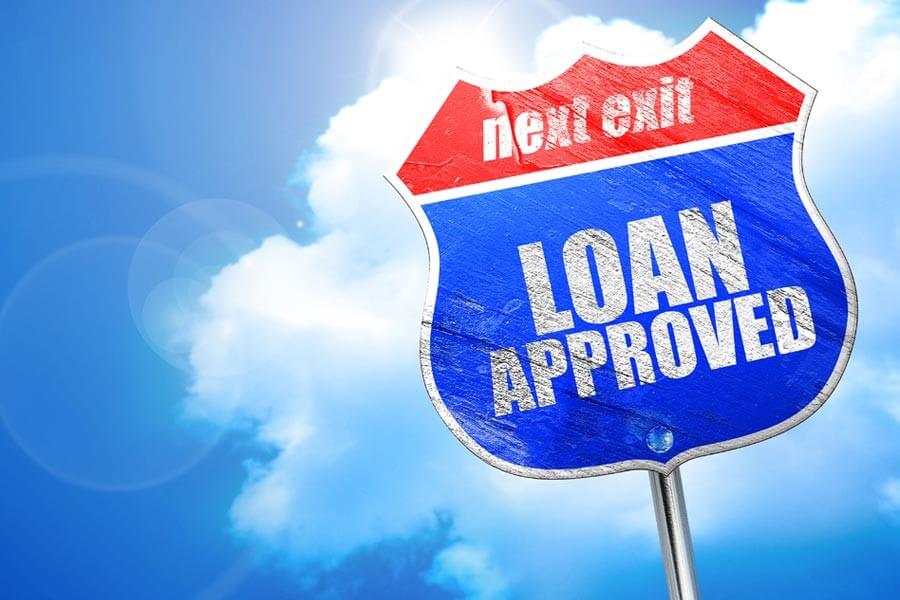 "Dot your I's and cross your T's."

Even as handwriting gives way to keyboarding skills in this age of technology, the greatest metaphor for attention to detail still applies to the world of automotive sales and finance.

Our business model is founded on an old-fashioned respect for relationships, and the most important is the one between the car buyer and the dealer. However, once the two shake hands on a sale, another relationship must kick into gear without a hitch – the one between the dealer and the bank that is financing the automotive loan.

Unfortunately, as a lending officer for many years, I saw dealers make the same mistakes over and over again when it came time to process a customer's loan. Every day, I would look at applications that made no sense or had terms that were not possible and collateral that did not fit.

Learn about our suite of credit solutions

"I know what I am doing and I don't need to practice," I would tell the dealers exasperatedly, and honestly my colleagues felt the same frustration too.

Here are eight ways that automotive dealers can strengthen that core relationship with their lender. Each tip will speed up the funding process significantly and improve the look-to-book ratio – the percentage of customer loan applications that are approved by the lender.


1. Know your bank's guidelines
This seems like common sense, but it never fails that a loan application will be submitted asking for terms that do not exist with that particular lender. Please do everyone a favor and only submit what you know your bank can do.


2. Use the funding checklist
If your lender provides a funding checklist, use it. I have funded millions of dollars in auto loans, and often times dealerships left the checklist blank or crossed it out. This complacency can lead to unnecessary delays, such as forgetting to include an important document.


3. Use your CRM to its fullest potential
If your customer relationship management (CRM) software has a full application, fill in all of the blanks. If it has a section for "other" sources of income, go down the list and ask the questions. It is amazing how many additional sources of income a customer may have but not disclose upfront.

At the end, print the application if you can. That way, lenders don't have to decipher what they think is scribbled on a hand-written application.

If your CRM has an income calculator, use it. I cannot tell you how many times I received a deal for funding with some mystery math calculation of monthly income written on it. And 99.9% of the time, the calculation was wrong. Your loan approval is only as good as the information you give to the bank. If the information you give them is incorrect, it could delay the funding or even get the deal kicked back.

Use a license scanner if your CRM has the capability. Missing or unreadable licenses are one of the most common funding delays. Most CRMs will allow you to print a crisp, clear copy that you can send in with your funding packet. This will also improve relationships with your customers because you will have easy-to-access facial recognition when you pull that customer up in your CRM.


4. Use and enforce a sales process
Ask your prospects to bring the same documents with them every time – regardless of credit score. These documents include proof of income and residency, an ID, and any documents for the trade and insurance. If you enforce a process like this, it will become habit.


5. Take advantage of your desking software
Some desking tools will search your inventory and find a car that fits based on lender guidelines and also makes you the most money. This tool can save wasted time rehashing a car with your lenders that doesn't fit their guidelines. The banks will thank you for it.


6. Coach your customers for loan interviews
If a lender requires a customer interview, make sure the customer is fully aware and ready to cooperate. Nothing irritates a loan officer more than to have a customer not return a phone call for an interview request.


7. Watch for month's end
Lenders usually have monthly goals just like dealers do. If lenders have to catch up at month's end, they may approve a loan they normally would reject. Try it. You may be surprised!


8. Know your lenders on a personal level
In my 17 years in the business, I built amazing relationships and still cherish them today. A strong relationship builds communication and could help you get a difficult loan approved when it's been rejected by every other lender.

In addition, lenders are people just like you. They have good days and bad days, but a little sugar can sweeten them up. Do not beat them up over an approval or funding delay. They are just following the rules that their program has in place.



Yes, handwriting may be going out of style, but if you follow these eight important steps, it will never get old watching your lender sign off on that approved loan!